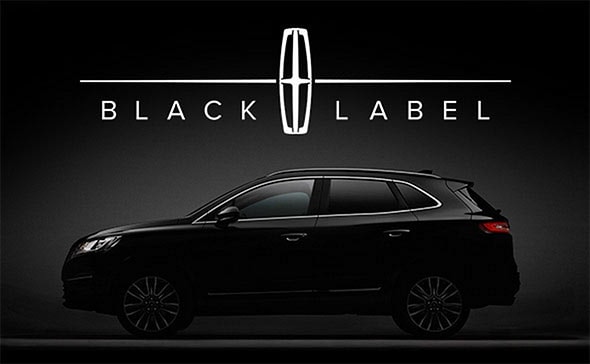 Upping the already luxurious ante that is the Lincoln experience, the new Lincoln Black Label series seeks to elevate the Lincoln brand by offering exclusive upgrades to a few of its most popular vehicles. The Lincoln Black Label designation is a combination of unique, premium interior materials and colors, and an ownership experience at the dealer level that aims to inject personalized pampering and attention into the buying and ownership process.
Buying a Lincoln Black Label vehicle comes with certain perks not available to the average buyer. Specially trained Lincoln "liaisons" will either come to your home or office, or meet with you in a reserved, private lounge at a Lincoln location close to you to design and configure your car. When you've purchased the car, you have the option to have it delivered to your home if you live within 30 miles of the dealer, or right to the dealership itself. A Black Label series vehicle also comes with a four-year, 50,000-mile premium maintenance plan that covers all maintenance and wear, including free car washes and an annual detailing.
There are four cars available to receive the Lincoln Black Label upgrades: the 2017 Continental, Lincoln MKX, Lincoln MKC, and Lincoln MKZ. Each car comes with a variety of different design aesthetics to choose from, giving you the control to pick the option that fits your lifestyle and choose the materials, look, and feel of your Lincoln Black Label vehicle.
And each theme has been custom-curated by a hand-selected team of influential designers inspired by the arts, fine food and culture. From the rich allure of chocolate to the American beauty of traditional horse racing, these themes were intended to create an automobile that is as beautiful as it is inspirational.