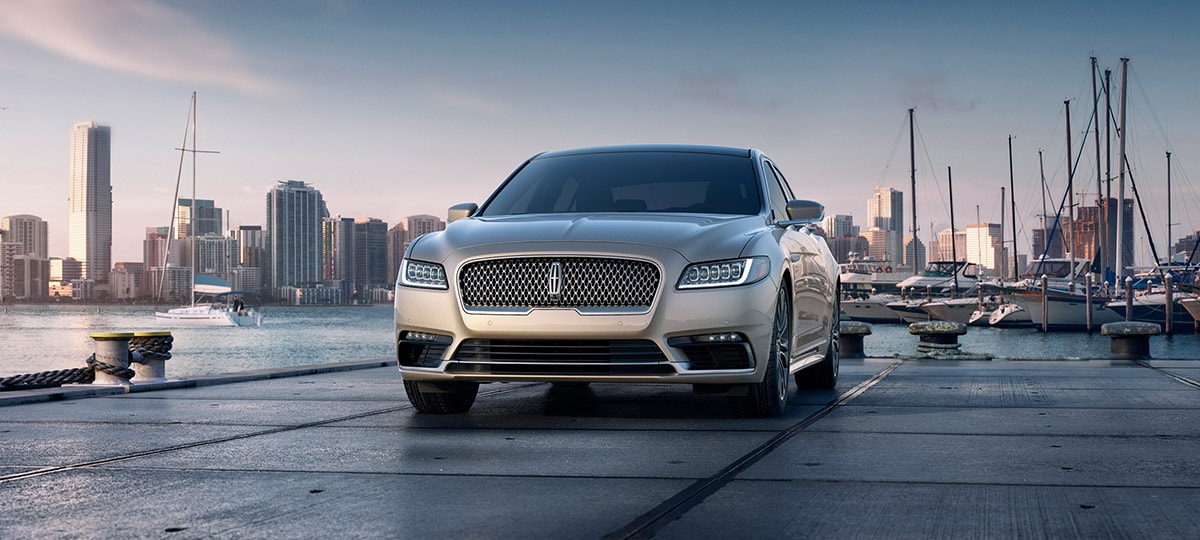 The Flagship has Returned
One of America's most revered luxury sedans comes back with better performance, same unbelievable presence
There are certain cars over the years that have become bellwethers for the brands they represent, flagships personifying the entire company that designed and created them.
One member of that exclusive club is the Lincoln Continental. Retired in 2002, Lincoln has decided to bring back its most iconic sedan for a 2017 model. It's a large luxury sedan that can easily compete in spaces occupied by high-end names like Lexus, Infiniti, and Mercedes. And compete it does. Lincoln knew it couldn't leave anything on the table with the 2017 Continental - so they didn't.
Quiet Luxury, impressive performance
The Continental is brightest jewel in the new lineup of Lincoln's redesigned vehicles, joining names like MKZ, MKX, MKC, and Navigator that Lincoln is hoping will re-invigorate the brand name and move them smoothly into the future.  
On the outside, Lincoln went with simple, understated design features that ultimately make the car stand out. The classic grille is back, giving way to LED headlights and straight, long lines running the base of its lengthened frame, reminiscent of the car's precursors.
The interior of the 2017 Continental shines. Continuing the theme of quiet luxury, the seats, console, and instrument panel are wrapped in leather, have unique, couture-like stitching, and wood trim. The rear features a new Active Noise Control function and laminated glass, which reduces noise and vibration throughout the cabin.
Altogether, its interior feels welcoming and warm, as opposed to austere or cold.
To power the seminal sedan, Lincoln decided to install an engine fit for its iconic stature. It features a Lincoln exclusive, 3.0L, twin-turbo V-6, and can spin out 400hp on 400 lb-ft of torque. This model gets the driver a 6-speed automatic transmission and an all-wheel-drive option, while a smaller 2.7L only comes as FWD, with a larger 3.7L AWD as well.
If the 3.0L or (what will most likely become the vehicles base engine) 3.7L seems like a lot of grunt for a serene luxury sedan, it is - but in a good way. It gives the flagship Lincoln a distinct American feel - a sense of power and stoic grace.
We also see three drive models built in: Normal, Comfort, and Sport. These modes subtly alter the steering and suspension setting to provide a more compliant feel or a tighter, roadster feel.
Altogether, the new 2017 Lincoln Continental has stellar design scheme inside and out fit for an icon of it stature. It will arrive in the fall of 2016 with a potential price tag of $50,000.