Lexus and Lincoln attack the idea of luxury from two vastly different angles. Lexus, an upstart, prides itself in tech-savvy, brash, performance minded luxury. On the other hand, Lincoln's history stretches back for nearly a century, and has allowed it to develop smart, "Quiet Luxury," blending traditional American sensibilities with European style and understated performance.
The 2017 Lincoln Continental
is Lincoln's revival of the classic nameplate, and is poised to represent Lincoln into a new generation. While the comfortable ride and sense of luxury has been retained from the Continental of old, the latest version benefits from leaps and bounds in technology, as well as a modern eye for design. It is a vehicle that is poised to take on some of the segment's top sellers, such as the Lexus ES.
Judging a Book By its Cover
The angular, futuristic design of the Lexus ES is sure to be divisive, particularly when it comes to the oversized grille. It is an exciting design, but is it one you want to see in your driveway on a daily basis? While it may catch the buyer's eye now, it is a look that is sure to fade over time.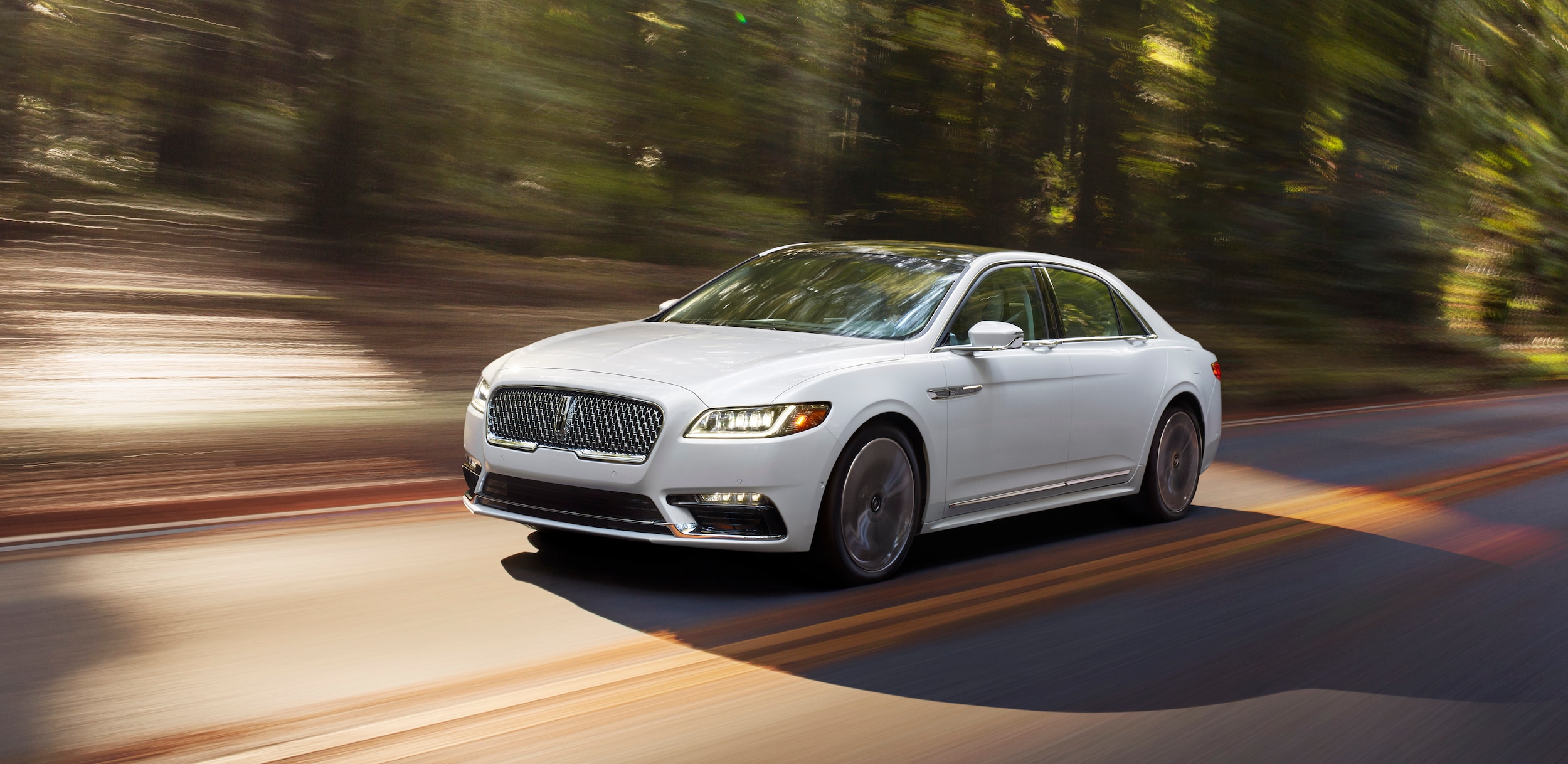 If the design of the 2017 Lincoln Continental seems familiar, it is certainly not accidental. Influenced by European styling, but with an American flair, it is a clean blend that manages to look stylish without being faddish, classic without seeming old-fashioned. Features such as the E-latch door handles integrated into the beltline are innovative yet still handsome. Horizontal lines and angles instead of curves create a robust vehicle with a sense of gravitas, a major counterpoint to the Lexus' showy, almost lighthearted design.
Room to Stretch
Comparing the two vehicles as far as dimensions go can be difficult - the 2017 Lincoln Continental is a full-size sedan, while the Lexus ES falls squarely into the mid-size category. It's great to put names on the vehicles, but what does the difference equate to in real-world measurements?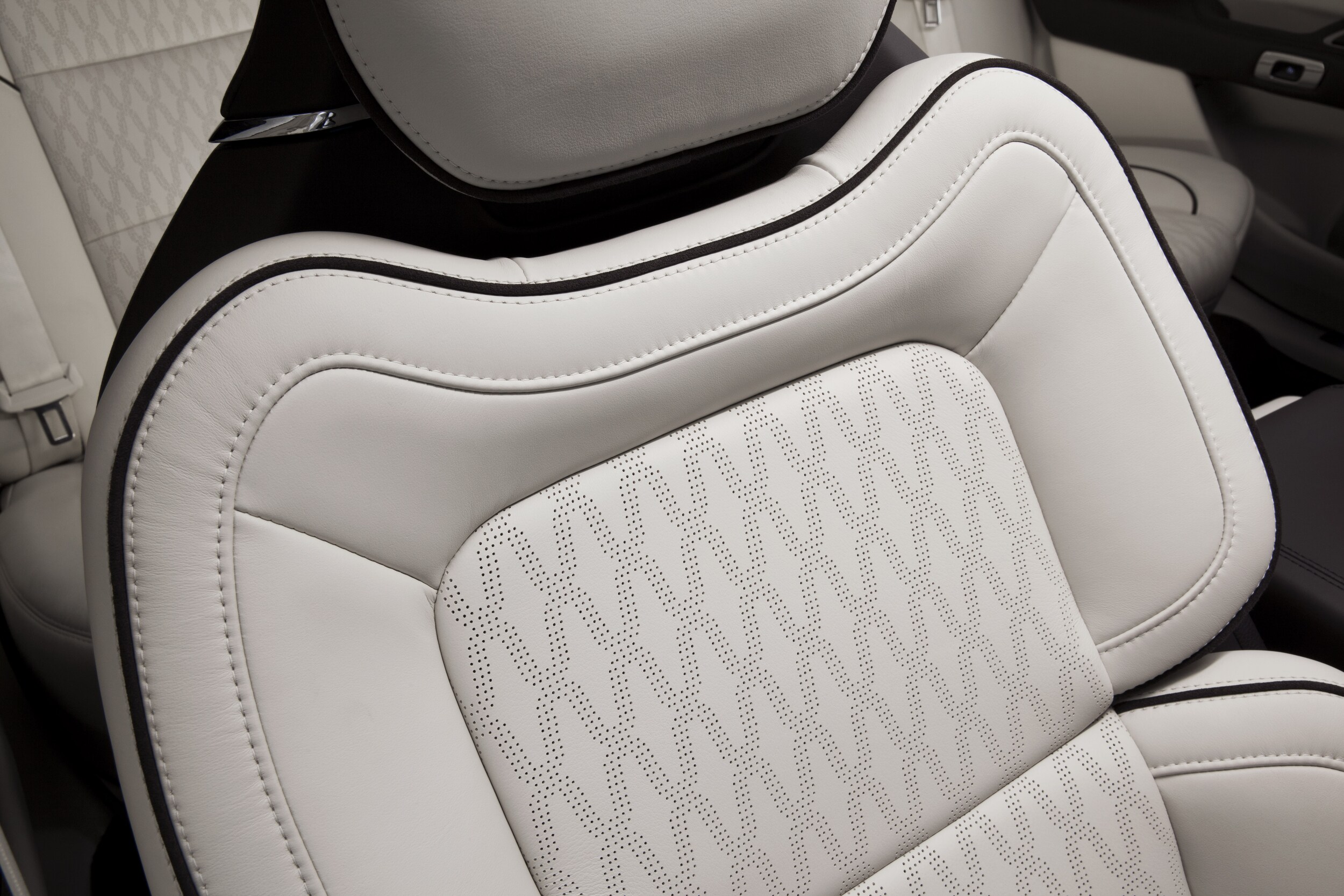 The extra length of the Lincoln Continental leads to much great leg room, with an extra 2.5 inches in the front seats and 1.3 inches in the rear. While the Continental is 1.4 inches taller than the ES, it offers 1.8 inches more headroom up front. It's only inches extra inside the passenger cabin, but in the trunk, it's a difference of much more - the Continental offers 16.7 cubic feet of storage versus the 15.2 cubic feet offered in the ES.
Useful, Usable
It's great to brag that you have some of the latest technology included in your cabin, but when it's as difficult to learn and use as the infotainment system is in the Lexus ES, it can end up being more of a detractor. Critics have noted the Remote Touch Interface is difficult to use on a daily basis.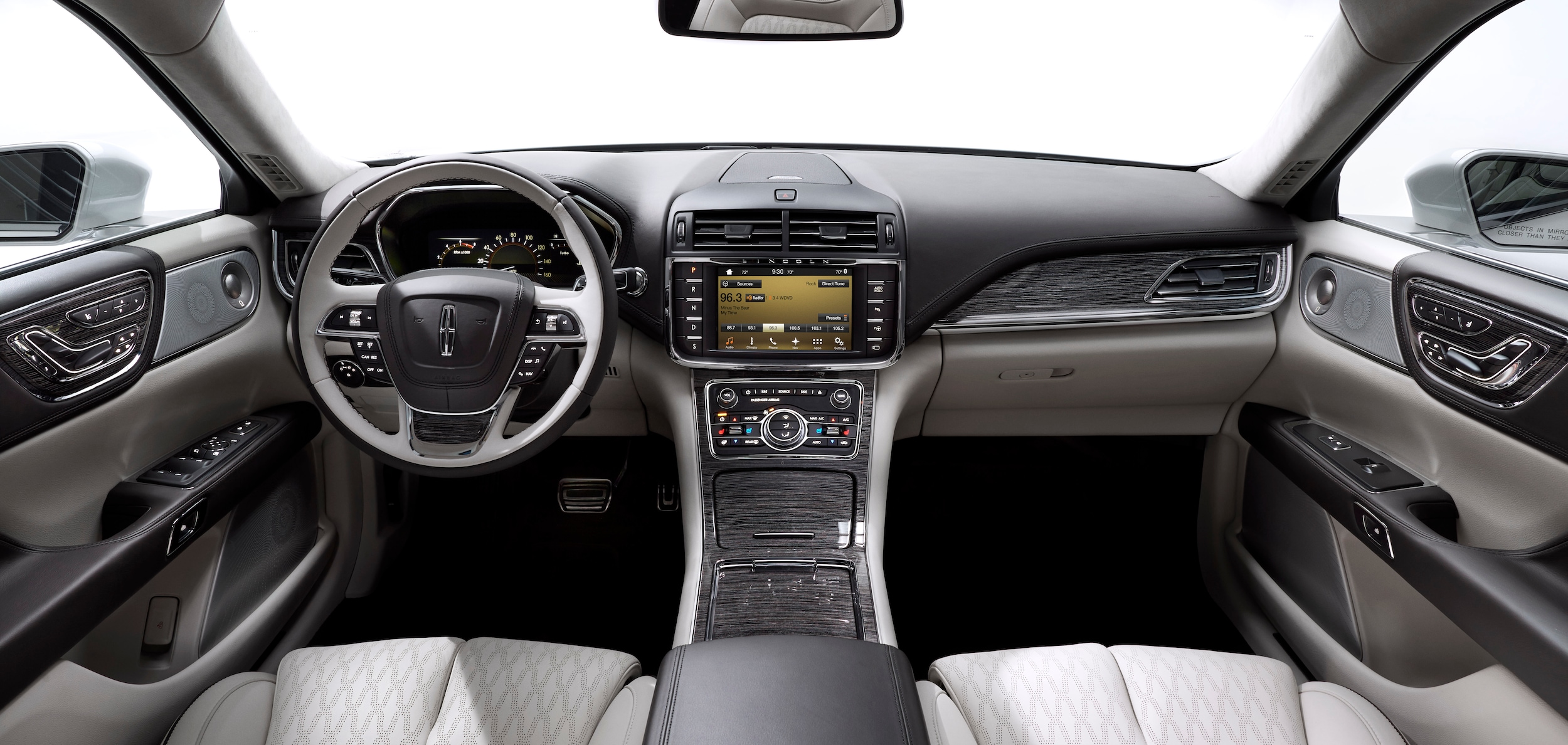 Inside the Lincoln, it is a whole different world. The SYNC system is widely viewed as one of the top - if not the number one - infotainment systems on the market when it comes to a user-friendly experience. The available SYNC 3 system is merely the more powerful, slightly better-equipped version. Whether you stick with the base system or go for the upgrade, you're utilizing a tried-and-tested system and software. On top of this, the SYNC system can be coupled with a 10-, 13-, or 19-speaker audio system, with available premiere surround sound. The ES has an 8-speaker system standard, while an available 15-speaker system is only available when coupled with the navigation package.
PSA
"The designers at Lincoln did the little things right - such as deploy a Lincoln logo that illuminates the pavement around its front doors - to make the car owner feel as though they are driving a more luxurious vehicle." Architectural Digest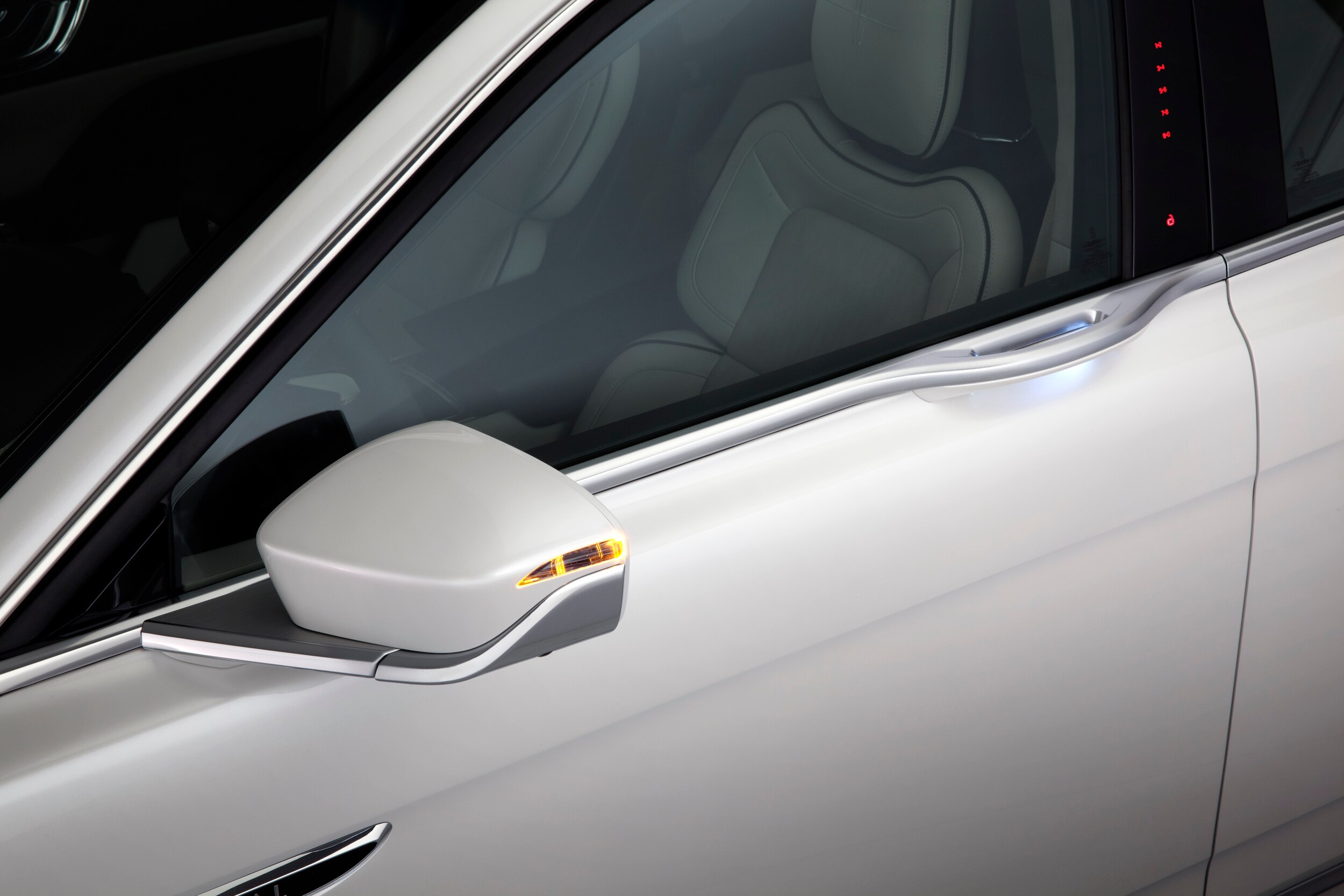 "Frankly, when you reach north of $45,000 as you start ticking options boxes, there are so many good cars that it would be hard to recommend the ES 350 at all." CNET Roadshow
Power is Confidence
While neither the
Lincoln Continental
nor Lexus ES touts itself as a performance car, it is always great to have power on tap along with drivetrain options. The ES, however, has neither - the single anemic powertrain is a naturally-aspirated V6 engine producing 268 horsepower. With a six-speed automatic transmission, it gets 21 MPG in the city and 30 MPG on the open road, but is front-wheel-drive only.
Lincoln would prefer that you have choices. While a six-speed transmission is standard across the range, there are three available engines - the base 3.7-liter V6, a 2.7-liter turbocharged V6, and a 3.0-liter turbocharged V6. The base engine already has the Lexus beat, with 305 horsepower and 280 lb-ft of torque. Gas mileage only suffers slightly, coming in at 17 MPG city and 26 MPG highway in front-wheel drive guise while with all-wheel drive, it gets16 MPG city and 24 MPG highway. Not only does the 2.7-liter engine raise power numbers to 335 horsepower and 380 lb-ft of torque, it also improves fuel economy, with front-wheel drive versions getting 18 MPG city and 27 MPG highway. All-wheel drive drops that down slightly to 17 MPG city and 25 MPG highway.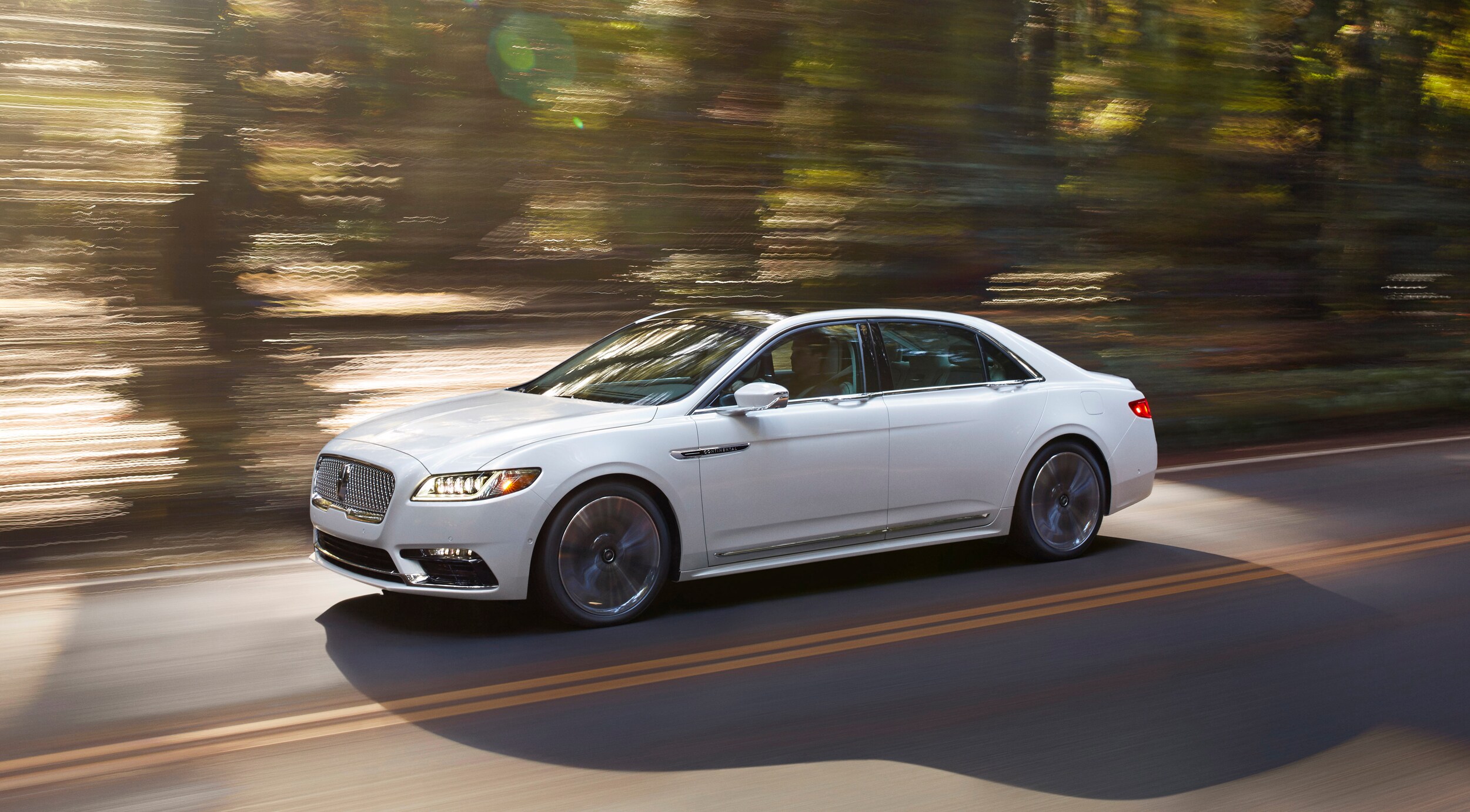 The driver looking for the ultimate in performance will spring for the 3.0-liter V6. Coming with standard all-wheel drive featuring Dynamic Torque Vectoring, it lays down 400 horsepower and 400 lb-ft of torque, for an exhilarating drive. Given the entertainment value, the fuel mileage is still reasonable, at 16 miles per gallon around town and 24 miles per gallon on the open road.
Luxury to Spare
When it comes down to it, the Lexus ES feels like it is a Toyota Avalon with a different grille and a luxury name - and essentially, that's what it is. The Continental, however, is meant to be a luxury car from the ground up, and it feels like it. In the Lexus, luxury is a veneer, but in the Continental, it is bone-deep.