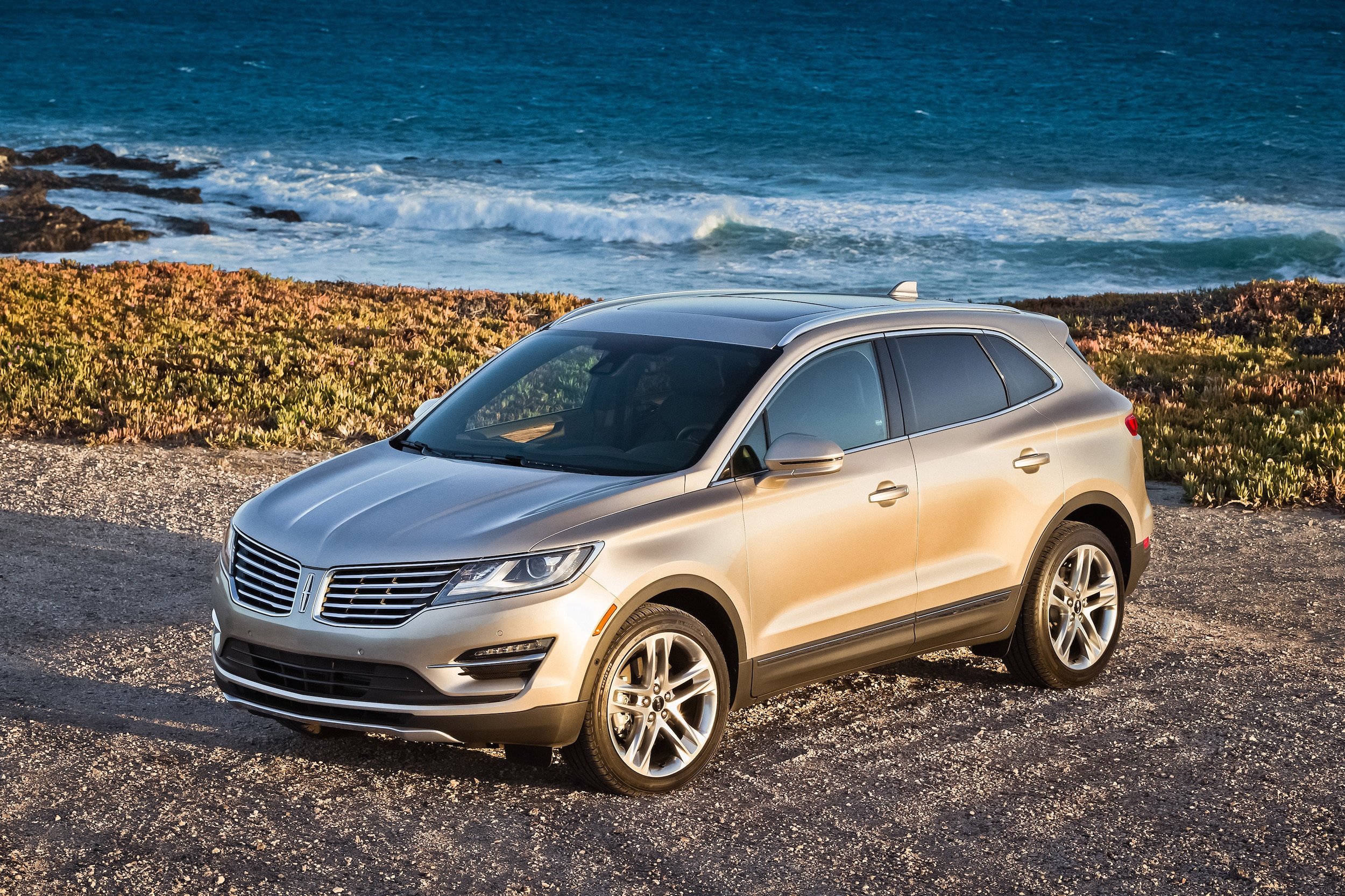 The differences in automobiles can sometimes make comparing them a little difficult - critics and automakers alike like to fudge categories so they can call their own vehicle the "best" in that category. At Lincoln, they prefer to compare apples to apples.
 Take, for instance, the Audi Q3 and the Lincoln MKC. Both are compact luxury crossovers. Both share similar footprints - the Lincoln is about six inches longer, two inches taller, and an inch wider. But plenty of writers, websites, and even Audi want to classify them in two different categories. Why is that? Maybe it has something to do with just how much the Lincoln MKC has to offer in comparison to the Audi Q3
 Cavernous Interior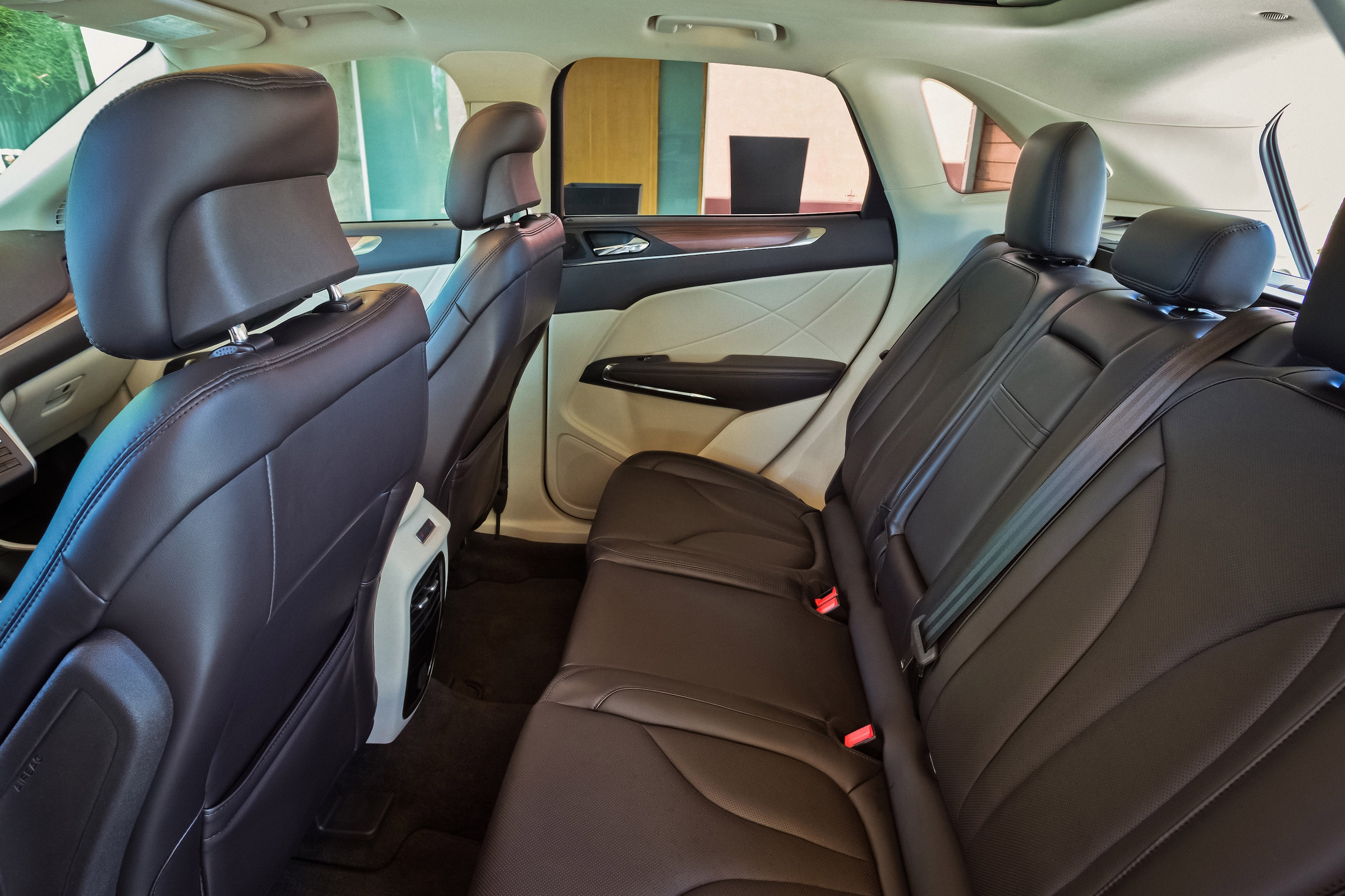 The Lincoln MKC takes those few extra inches of exterior dimension and multiplies them, to the benefit of the driver and passengers. Head room in the MKC is 39.6 inches in the front seats and 38.7 inches in the rear, while the Q3 only offers 37.0 and 37.4 inches, respectively. Leg room is a different story - in the front of the MKC, there is 42.8 inches, versus 40.0 inches in the Q3. The rear seat is even more impressive, with the MKC offering 36.8 inches of leg room against only 31.1 inches in the Q3. That's the difference between an adult being comfortable for a long trip, or only for a short run around town.
 Versatility is the main reason families buy crossovers. Remember those few extra inches? While the dimensions of the MKC are only 1 cubic foot bigger than the Q3, Lincoln's engineers have found a lot more space than the guys at Audi. Behind the rear seat of the MKC, there is 25.2 cubic feet, expandable up to 53.1 cubic feet. The Q3 only provides 16.7 cubic feet behind the rear seat - less than some full-size sedans like Lincoln's own MKS - although it can be expanded up to 48 cubic feet. Makes you wonder how the Audi lost all that room.
 Power to Play With
 It's great to have options. Some folks want economy, while others want a little more power and the confidence to overtake with ease. The Audi Q3 hopes everyone likes the same thing, as the only powertrain available in the Q3 is a turbocharged 2.0-liter engine paired with a six-speed automatic transmission. Power output is 200 horsepower and 207 lb-ft of torque. You can choose from two-wheel drive or all-wheel drive, with the former getting 20 MPG city and 29 MPG highway, while the later drops to 20 MPG city and 28 MPG highway.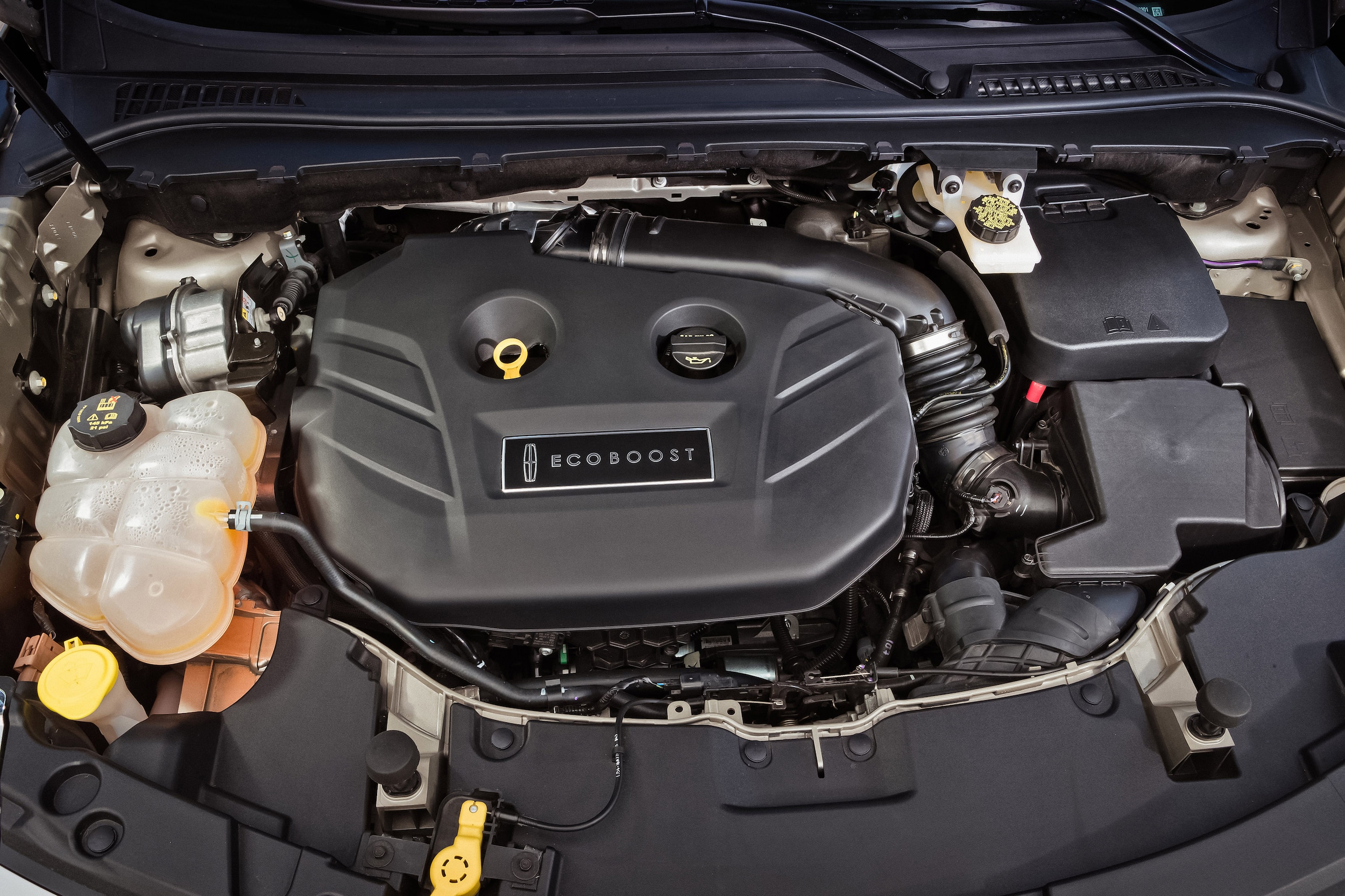 At Lincoln, they know you want choice. That's why both a turbocharged 2.0-liter EcoBoost and a turbocharged 2.3-liter EcoBoost engine are offered. The 2.0 is available with two-wheel or rear-wheel drive, while the 2.3-liter engine is all-wheel drive only. With 240 horsepower and 270 lb-ft of torque on hand, the 2.0-liter engine already has a head start on the Audi, while the 2.3-liter bumps it up to 285 horsepower and 305 lb-ft of torque. Fuel economy only drops slightly - the 2.0-liter engine gets the same as the Audi in two-wheel form, while all-wheel drive fuel economy drops to 19 MPG city and 26 MPG highway. As expected, the all-wheel drive-only 2.3-liter engine drops slightly more, down to 18 MPG city and 26 MPG highway.
 Does it mean you'll be spending a little more on fuel? Sure - but not much. And is that extra few cents per fill-up that big a deal when you consider that the Lincoln MKC offers much more confidence in heavy traffic? Not to mention, the MKC has a tow rating of 3,000 pounds, while the Q3 isn't rated for towing at all. So if you ever plan on hooking up a boat or camper, the Q3 won't be able to help you.
 The Little Things Matter
 Inside both vehicles, you'll notice a lot of similarities - after all, if you're going to call yourself luxury, you've got standards to meet. It comes down to the little things that set the Lincoln MKC above the Audi Q3, such as having four trim levels to choose from in the Premiere, Select, Reserve, and Black Label trims. The Q3 has only two trims, the Premium Plus and Prestige, and has limited option packages.
 While both vehicles feature leather and leatherette seating, the MKC offers Zebrano Wood or Santos Rosewood accent inlays on Sele trims and above, as well as available Sonata Spin aluminum accents. The Audi does offer wood, but it is an individual option regardless of the trim level you choose and there is only one type offered. Four colors of interior leather and six different wheels are available on the Lincoln - the Audi offers only three upholstery colors and only two wheel styles. 
Another of the little things is taking the comfort of you and your passengers into consideration. For example, the Lincoln MKC offers heated outboard rear seats, while the Audi doesn't. The Lincoln offers Approach Detection with fade-on/fade-off exterior lighting, for added safety when you are walking up to a darkened vehicle. Available driver's memory readjusts the mirror and seat to personalized positions, and the steering wheel can be heated. While both offer a power liftgate, only the Lincoln MKC can offer a hands-free version that can be opened by waving your foot underneath the rear bumper.
 PSA
 "Sharing a platform with the Ford Escape, the 5-passenger MKC features unique interior/exterior styling as well as a wide spectrum of Lincoln-specific mechanical and feature upgrades that endow it with elevated levels of refinement and performance."  - Kelley Blue Book
 "This is a compact luxury crossover that America can be proud of." - AutoTrader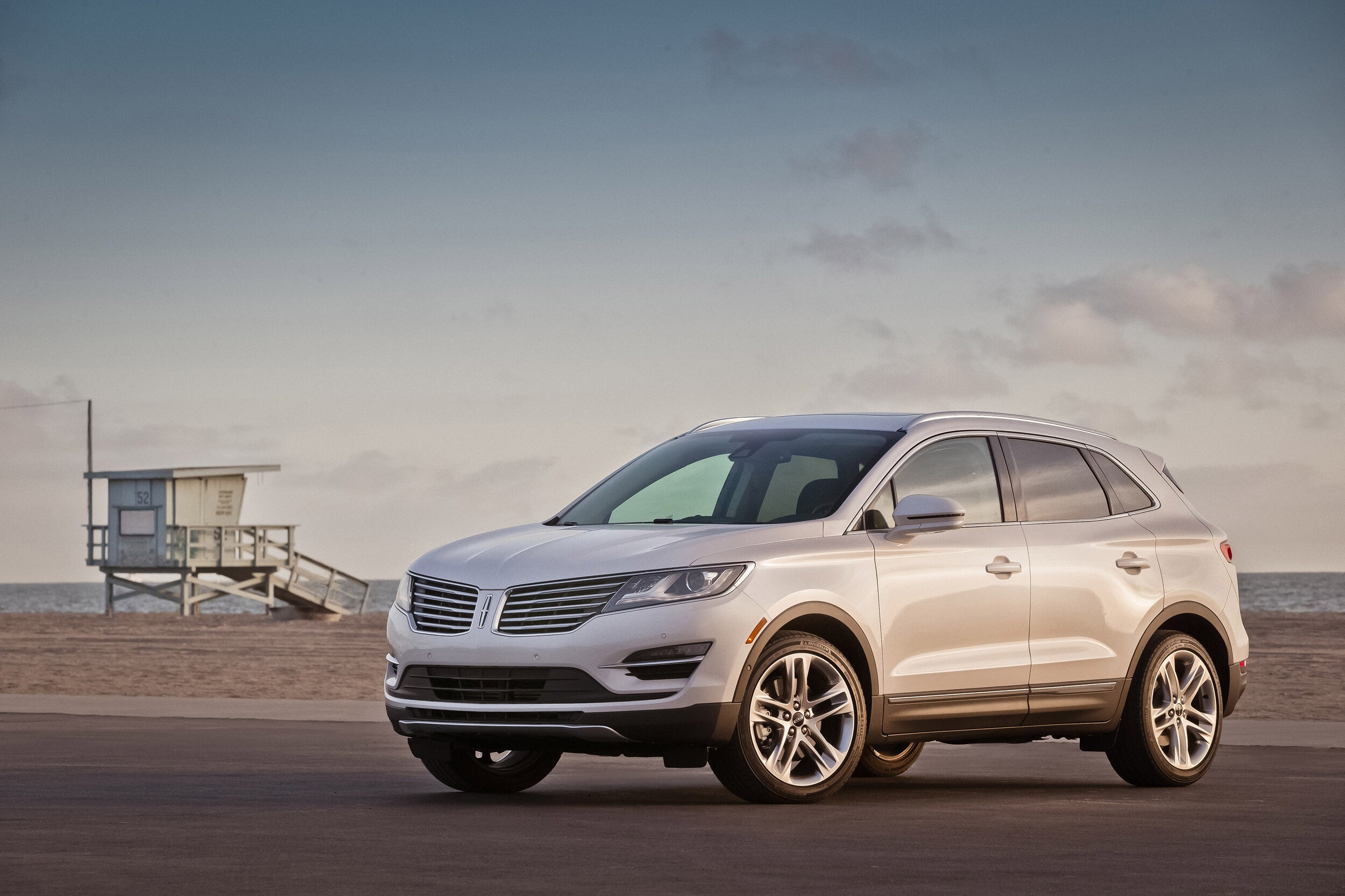 "The 2015 Audi Q3 is comfortable, but offers merely mediocre performance and utility. Some rival compact luxury crossover SUVs could end up being more appealing." - Edmunds
 Standing behind Their Car
 A car maker that backs their cars with great warranties is a car maker who is confident they have put their best work in designing and engineering their vehicles, and expect it to last quite a long time. Every Lincoln MKC is backed by a 6-year, 70,000-mile drivetrain warranty with the same terms for roadside assistance, along with a 2-year, 24,000-mile maintenance period. The Q3 only gets 4 years and 50,000 miles on the drivetrain, along with a paltry 1 year and 5,000 miles for maintenance.
 The Lincoln MKC is a stellar example of the new direction of American luxury, providing modern technology and great value, tied together with a signature style. There's no other compact luxury crossover quite like it!