Comparing luxury vehicles can be difficult at times - often, it seems like you are comparing apples to oranges, or even bananas. Sometimes, vehicles that are being compared are barely in the same hemisphere, drawing a comparison simply because of their classification.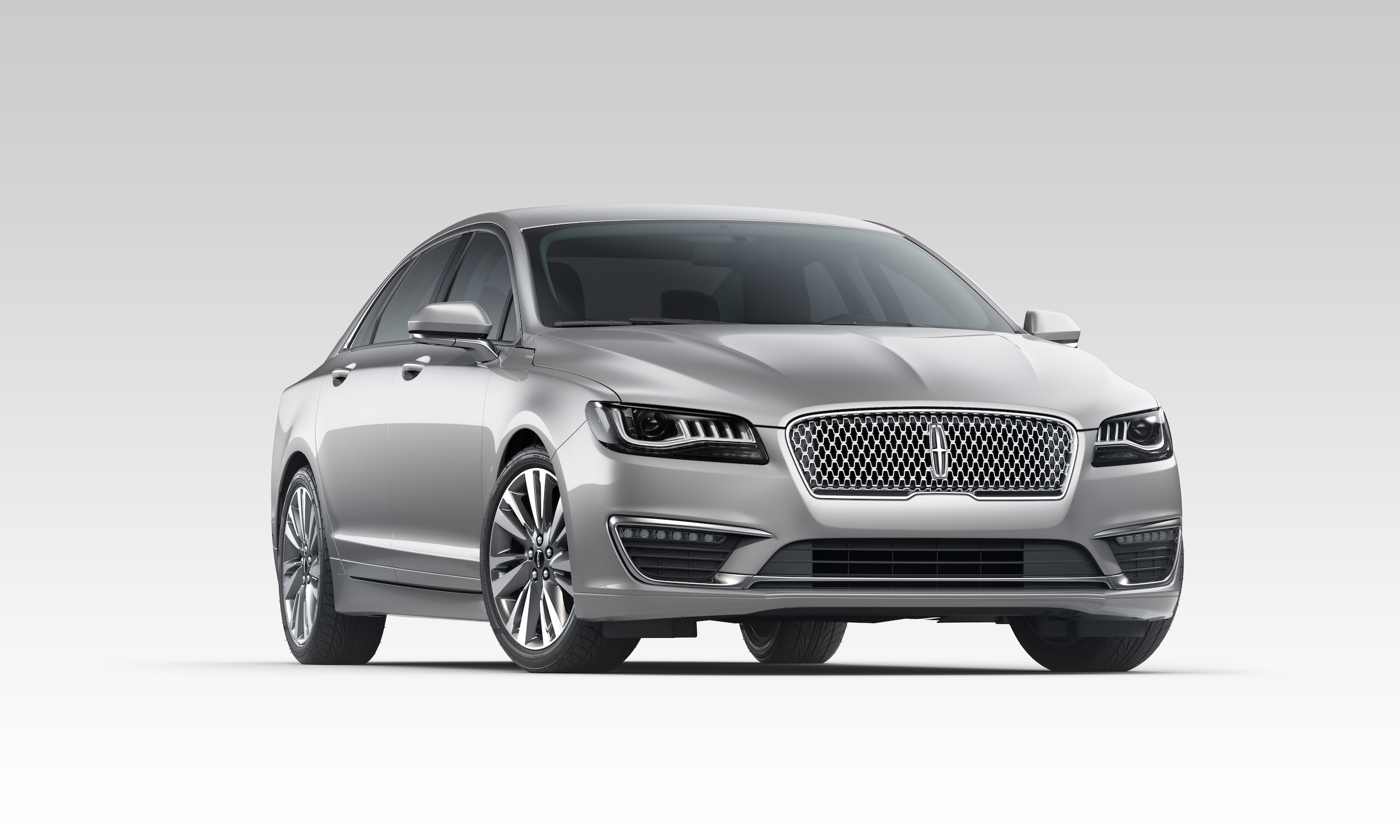 When that happens. your best bet is to compare vehicles on a dollar-for-dollar basis. For instance, the Cadillac CTS and Lincoln MKZ are nominally in the same category - mid-sized luxury sedans. But there is a gulf of difference between the two. In this case, your best bet is to compare the models closest in price, a comparison that highlights the drastic differences.
At its highest trim level, loaded with conveniences, the Lincoln MKZ still rings up at around $50,000 MSRP. The Cadillac, meanwhile, can run up to double that price if you are hoping to have one fully equipped. At that price level, you are looking at the CTS Luxury Trim as your top option. So can Cadillac's high-priced sedans come through with the content to back up the price tag?
Power to Meet Your Desires
While every Cadillac CTS comes with your choice of a 2.0-liter turbocharged four-cylinder engine, or a 3.6-liter V6, as well as the choice between rear- and all-wheel drive, the only option that can be compared against the Lincoln MKZ features the smaller engine. With 268 horsepower and 295 lb-ft of torque on hand, it is capable, and provides relatively decent gas mileage at 21 MPG city and 31 MPG highway with rear-wheel drive. All-wheel drive drops highway gas mileage by two miles per gallon.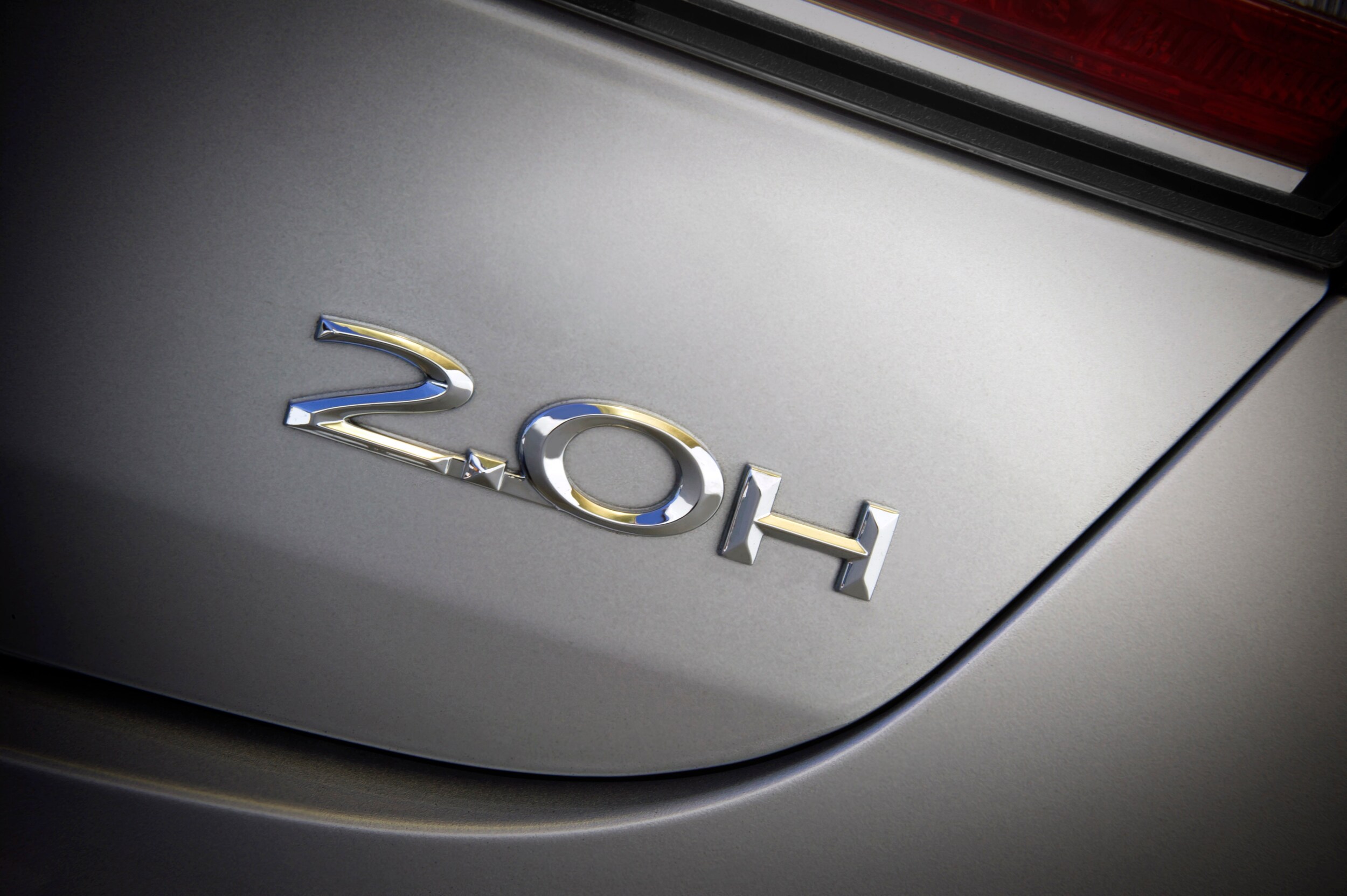 On the other hand, the Lincoln MKZ is all about choice, with four different engines available at the price point - a handy, easy-riding turbocharged 2.0-liter four-cylinder, two different versions of the turbocharged 3.0-liter V6, and unlike the CTS, a Hybrid version is offered. The base engine is on par with the Cadillac, offering 245 horsepower and 275 lb-ft of torque, along with identical fuel mileage. The big difference comes when you opt for one of the other engines - the 3.0-liter V6 produces 350 horsepower in front-wheel drive form or 400 horsepower with all-wheel drive, while the Hybrid offers up to 40 MPG city and 38 MPG highway. Regardless of which engine you choose, you'll still be writing a check for less than the single-engine-option Cadillac.
Having front-wheel drive in the MKZ versus rear-wheel drive in the MKZ will make the difference to many drivers, who may have become accustomed to the front-wheel drive feel of many compact and mid-size sedans on the road. Switching to rear-wheel drive will require learning new techniques and responses, while the MKZ will respond just like the numerous other front-wheel drive options on the road.
Spacious, Luxurious Interior
Cadillac's angular, futuristic design does not do it any favors when it comes to making good use of its footprint. Every passenger in the Lincoln gets at least an extra half-inch of hip and shoulder room, while second-row passengers get 37 inches of leg room versus 35.4 inches in the CTS. The biggest difference when it comes to space though is in the trunk, where the 15.4 cubic feet available in the Lincoln MKZ dwarfs the 13.7 cubic feet in the CTS. That's enough space for another set of clubs or another piece of luggage!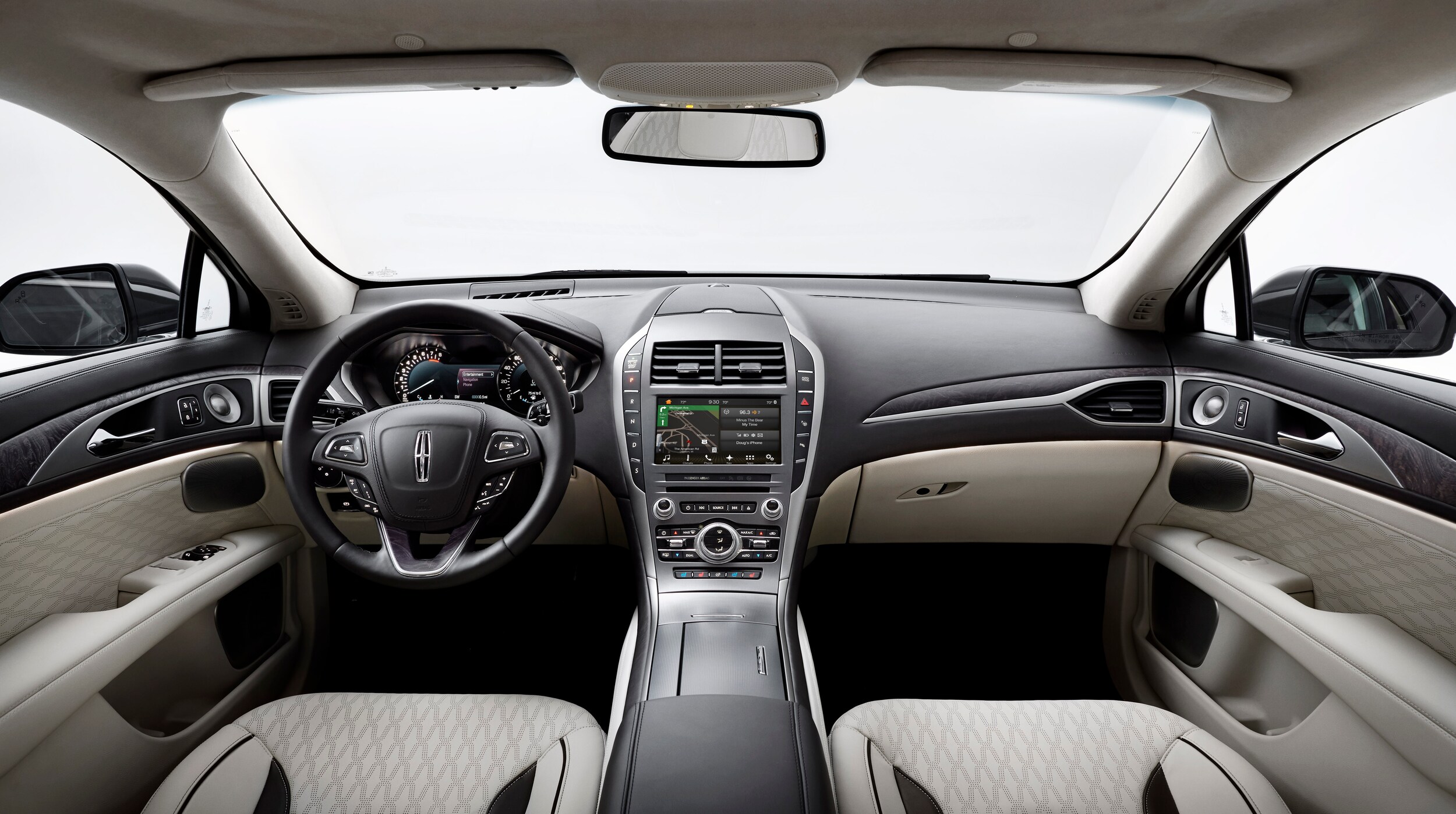 The finesse utilized in the interior design of the Lincoln MKZ stands out in comparison to the Cadillac CTS. While the CTS feels clunky and chunky, the MKZ is clean and trim, featuring real wood, aluminum, or even carbon fiber trim.
Conveniences to Spare
With such a high starting price point, the CTS prices itself up quickly. It doesn't help that, at Lincoln, they feel that a luxury car should have as many features as possible, even at the base level. This means standard heated front seats - an option on the CTS - along with the availability of heated rear seats, not even offered on the Luxury trim of the CTS.
Both vehicles offer upgraded audio systems, but in the Cadillac CTS you'll have to add the Navigation option first, and even then, the best you'll get is a 13-speaker Bose system. In the Lincoln MKZ, you can upgrade to either a 14-speaker Revel system with 12-channel Class D amplifier, or a 20-speaker Revel Ultima system with 20-channel hybrid amplifier. Not only can you get better sound, the MKZ does not require that you add the navigation system in first.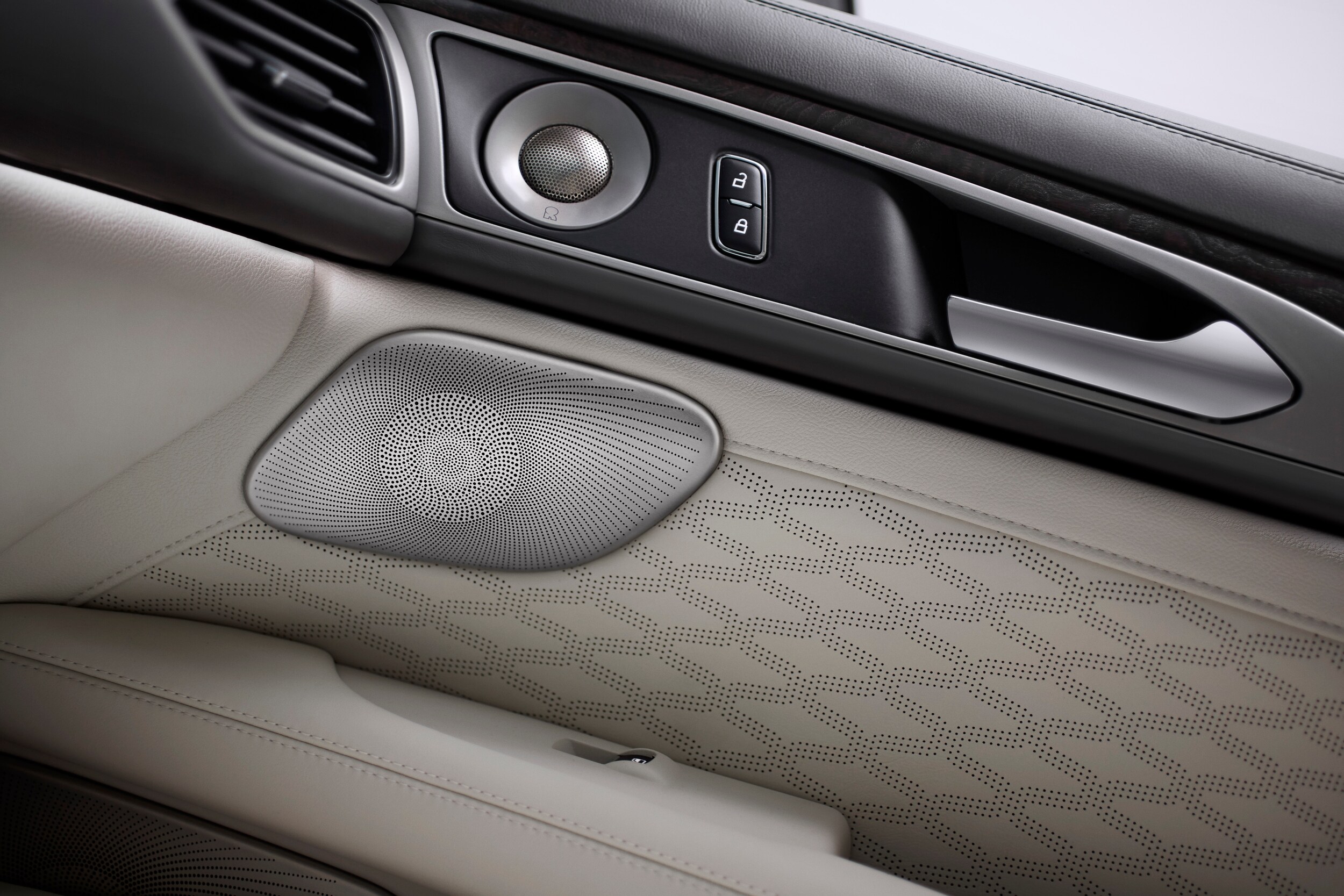 While on the subject of convenience, it's great to have information at your fingertips with the infotainment systems on offer these days. Unfortunately, not all of them are designed with the driver in mind. Cadillac's CUE system has been widely panned as unresponsive, unintuitive, and almost more of an encumbrance than a help. The Lincoln MKZ, on the other hand, offers the SYNC 3 system which has received almost unanimous praise for being user-friendly, powerful, and easy to make into part of your everyday life.
PSA
"The… Lincoln MKZ offers a uniquely opulent design, a choice of three capable and efficient powertrains including a hybrid model, as well as a nice roster of upscale amenities." - AutoTrader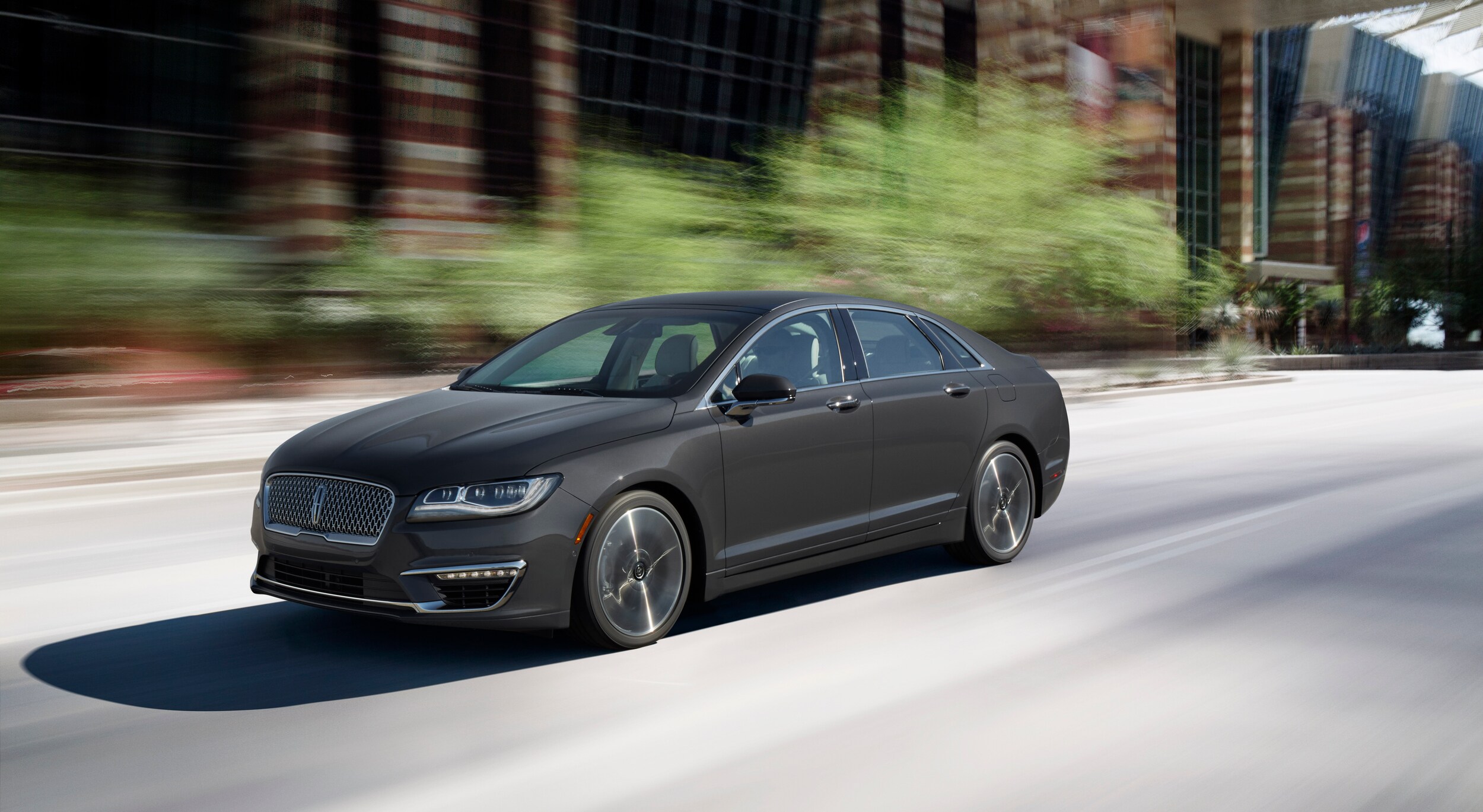 "Your passengers in the back seat will likely want more room, so the CTS may not be the best choice if you frequently transport lots of passengers." - U.S. News and World Reports
"The Cadillac's controls are frustrating to use as they don't always respond when you tap them, distracting you from the road as you look down to make them work." - U.S. News and World Reports
Beautiful Design
Two vastly different schools of design are at work in these two vehicles. Cadillac offers a high-tech, angular take on luxury, a faddish design language that is outspoken, but not necessarily in a great way. Lincoln, on the other hand, surrounds the Lincoln MKZ with clean, luxurious design that would not look out of place in the middle of the traditional European luxury sedans. A long, sweeping roofline provides grace, while a wide light bar above dual exhausts brings the rear end together with a hint of sportiness.
 The Cadillac CTS may present an impressive package, but for what you need to shell out to step into the most basic model, you can get into a fully-equipped Lincoln MKZ and still have plenty of money left over for gas. We know what the smart choice is.